Pain Cream & Patches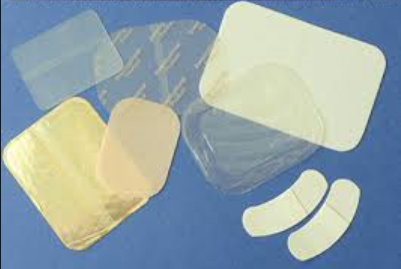 Pain can keep you from doing the things you love, and pain management can sometimes mean taking habit-forming medications that result in unwanted side effects. New advancements in compounded pharmaceuticals are quickly changing the way pain is managed. You've probably seen topical painkillers before.  There are many over-the-counter varieties and compounded creams work in much the same way; you rub them where you experience pain. Since they are prescription medications, compounded creams are generally much more effective compared to the over-the-counter varieties.
MUSCLE-SKELETAL PAIN CREAM                         NEUROPATHIC PAIN CREA
Our specialized Pharmacies create these creams according to individual circumstances. The active ingredients depend upon your age, weight and condition, so even if you have allergies, you're sure to get a medication that tailored to your needs. Unlike, traditional painkillers, pain cream is NOT addictive. Moreover, because you apply the treatment topically, by not putting medicine into your system and avoid most side effects.
Wound and Scar Creams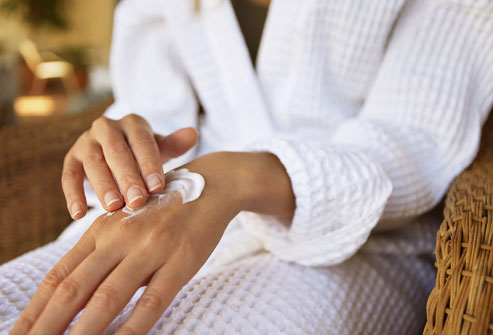 Six main categories of wounds:
Surgical, Trauma, Diabetic, Venous, Arterial, and Pressure.
We offer:   Foams   Hydrocolloid    Hydrogel    Alginate   Collagen
If you're dealing with persistent wounds, it might be time to try a compounded cream.  Wounds are a serious impairment of your health. Unfortunately wounds can linger, resisting most traditional treatments, especially when the mere act of treating the wounds can further injure or infect. Wound creams are specially formulated to treat your wounds specifically. The cream is created taking any allergies you may have into account. Also, any ingredients that may impede your recovery are extracted. Most of our creams contain water-based mediums, rather than oil-based, which may be difficult to clean off.
SCAR CREAM                 ANTI-AGING FACIAL CREAM                ECZEMA CREAM
Health Care Touch main goal is the creation of a particular pharmaceutical product to fit the unique need of a patient. To do this, compounding pharmacists combine or process appropriate ingredients using various tools. This may be done for medically necessary reasons, such as to change the form of the medication from a solid pill to a liquid, to avoid a non-essential ingredient that the patient is allergic to, or to obtain the exact dose(s) needed or deemed best of particular active pharmaceutical ingredient(s).
SKIN CONDITIONS (PSORIASIS, DERMATITIS, CORNS, CALLOUSES) -CREAMS
It may also be done for more optional reasons, such as adding flavors to a medication or otherwise altering taste or texture. Compounding is most routine in the case of intravenous/parenteral medication, typically by hospital pharmacists, but is also offered by privately owned compounding pharmacies and certain retail pharmacies for various forms of medication. Whether routine or rare, intravenous or oral, etc., when a given drug product is made or modified to have characteristics that are specifically prescribed for an individual patient – it is known as "traditional" compounding.
ANTI-FUNGAL THERAPY CREAM
Due to rising cost of compounding and shortage of drugs in recent times, many hospitals have shown a tendency to rely more upon large-scale compounding pharmacies to meet their regular requirement, particularly of sterile injectable medications. When "compounding" is done on bulk production of a given formulation rather than patient-specific production, it is known as "non-traditional" compounding (which as discussed below, is arguably not "compounding" but rather "manufacturing"). This development raises concerns about safety and calls for proper regulatory control and monitoring.
Physicians may prescribe an individually compounded medication for a patient with an unusual health need. This allows the physician to tailor a prescription to each individual. Compounding preparations are especially prevalent for:
• Patients requiring limited dosage strengths, such as a very small dose for infants
• Patients requiring a different formulation, such as turning a pill into a liquid or trans-dermal gel for people who     cannot swallow pills due to disability
• Patients requiring an allergen-free medication, such as one without gluten or colored dyes
• Patients who absorb or excrete medications abnormally
• Patients who need drugs that have been discontinued by   pharmaceutical manufacturers because of low profitability
• Patients facing a supply shortage of their normal drug
• Children who want flavored additives in liquid drugs, usually so that the medication tastes like candy or fruit
• Many types of bio-identical hormone replacement therapy 
In the United States, compounding pharmacies are licensed and regulated by their respective state like all other pharmacies. National standards have been created by Pharmacy Compounding Accreditation Board. However, accreditation is not mandatory and inspections for compliance occur only every three years.
Patients have unique health needs that off-the-shelf, manufactured medications cannot meet. For these patients, personalized medication solutions – prescribed by licensed practitioners and prepared by trained, licensed pharmacists – are the only way to better health. Working with a physician, a compounding pharmacist can meet individual needs of children and adults. Whether it's an allergy to a dye or ingredient, a need for a different strength, or a preference for a different dosage form, compounding pharmacists provide patients with solutions to their medication needs.
ORAL RINSE (BLEEDING GUMS, DRY MOUTH, MOUTH SORES)
Pharmacy compounding is an established tradition which allows a physician to prescribe a very specific medication, prepared by a pharmacist, for a patient's individual needs.
We operate in accordance of the Compounding Quality Act
Title I of the Drug Quality and Security Act of 2013
  Let us know how we can help.
Call Now !   877-407-9226